Clear and Glow 
Glowing skin can be easy to achieve – we promise! Two of our all-time FAVORITE products to get beautiful, glowing skin are our Vitamin A+ Exfoliating Therapy with Lactic Acid and our Radiance Tinted Moisturizer. 
Separately these items are MVPs, but together they are a championship team.
Vitamin A+ Exfoliating Therapy
The healing effects of high potency vitamin A propionate are compounded when combined with lactic acid. This concentrated formula provides the benefit of maximum cellular turnover with minimal irritation. Results are better skin tone & texture, fewer lines & wrinkles, and the loosening and clearing of impacted acne lesions.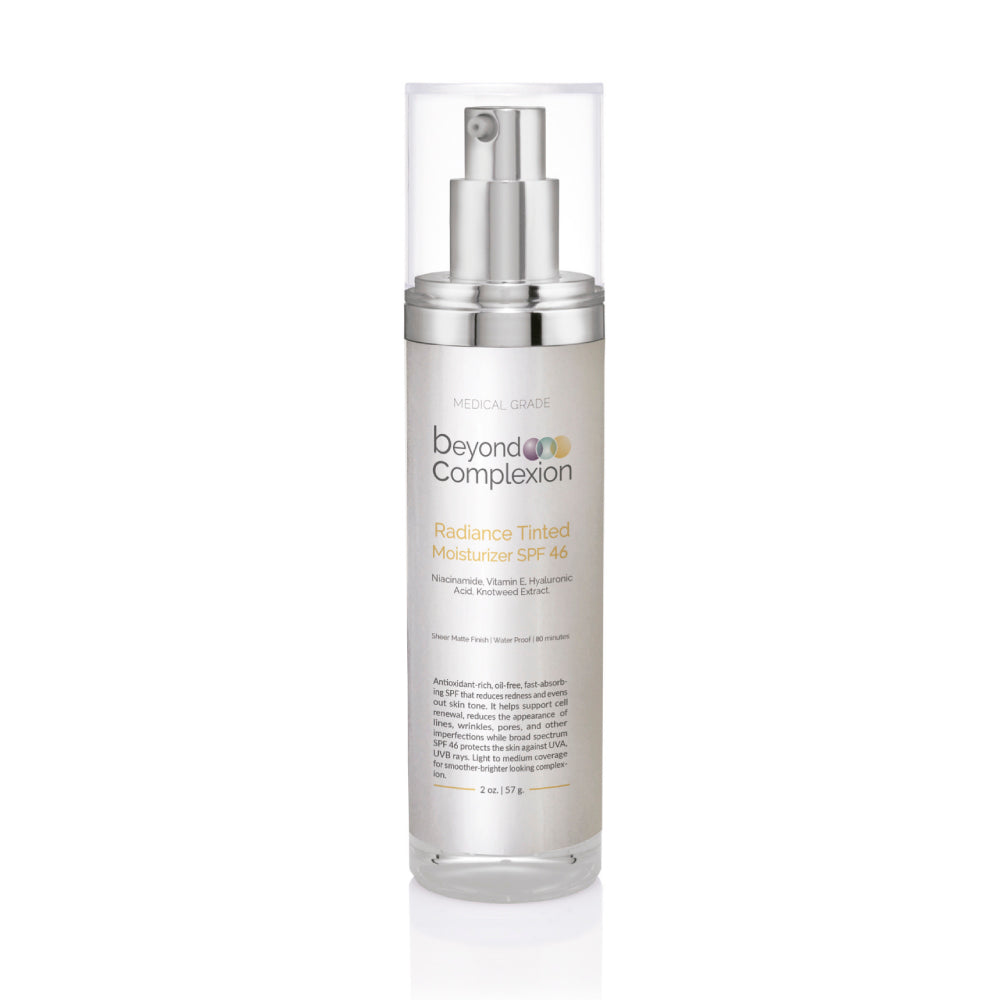 Radiance Tinted Moisturizer SPF 46 
Look flawless with this mattifying, oil-free tinted moisturizer with SPF 46 that adapts to your skin color to enhance skin tone with long-lasting hydration. Containing an innovative blend of ingredients that helps smooth and restore skin, making it ideal for all skin types including oily, sensitive and acne-prone skin. It's also water resistant up to 80 minutes.