What's better than the gift of beautiful, clear skin? We don't know! Shop beyond complexion's medical-grade skincare designed to create significant, positive changes in the appearance and health of the skin– from acne to discoloration to the telltale signs of aging.
Give the gift of healthy, happy, skin this holiday season.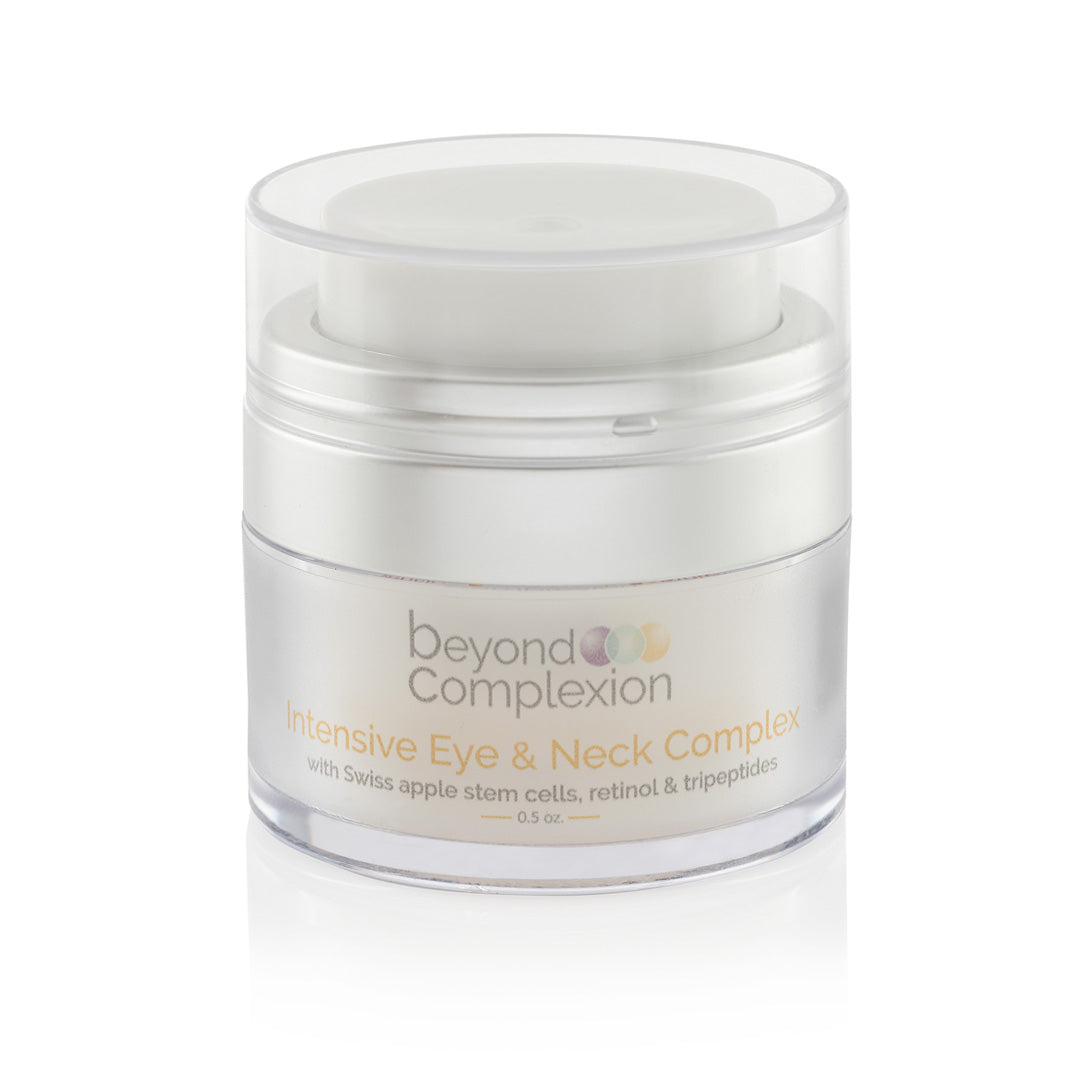 Our Intensive Eye & Neck Complex addresses pigment-related conditions such as sun spots, brightening and smoothing the skin where it's needed most (aka dark circles and fine lines!) Rice bran and soy peptides provide a natural moisturizing and brightening solution that targets dark circles and locks in moisture. In addition, the anti-aging properties of the ingredients restore, tighten and firm delicate skin on the neck and décolletage.
Shop Intensive Eye & Neck Complex
Illuminate 2+ is a powerful, over-the-counter strength skin lightening & anti-aging formula that aggressively targets skin pigmentation associated with UV exposure and hormonal changes. Lightening the overall complexion, it also improves and normalizes the cell renewal process. Plus, it will deliver a 52% reduction in melanin formation.
Vitamin A+ Exfoliating Therapy with Lactic Acid has the healing effects of high potency vitamin A propionate combined with lactic acid. This concentrated formula provides the benefit of maximum cellular turnover with minimal irritation. Results are better skin tone & texture, fewer lines & wrinkles, and the loosening and clearing of impacted acne lesions.
Shop Vitamin A+ Exfoliating Therapy
Our Vitamin C20+ High Potency Serum is an anti-aging, antioxidant serum that penetrates the skin with vitamins C & E, and hyaluronic and phytic acids- a combo that gets those skin cells moving! And by that we mean regenerating to create new, fresh cells, and leaving skin looking refreshed with fewer fine lines, sun spots and scars.
Shop Vitamin C20+ High Potency
With its revolutionary active ingredients, our Regenerate Complex Serum is clinically proven to deliver results equivalent to one injection of collagen with just two weeks of regular use. The combination of copper, proline, lysine, hyaluronic acid, and niacinamide triggers the production of energy in the mitochondria of the senescent fibroblast, safely reactivating collagen I, collagen III, and elastin production.