Luminous, radiant skin.
Dramatic Results Ahead.
Often dropping temps can leave your skin feeling dull, rough and ragged. Not to worry! We've got the perfect concoction for firmer, flawless skin.
Start with our Illuminate 7+ or Illuminate 2+ and then add our Radiance Tinted Moisturizer to your skincare routine for gorgeous, glowing skin.
Learn more…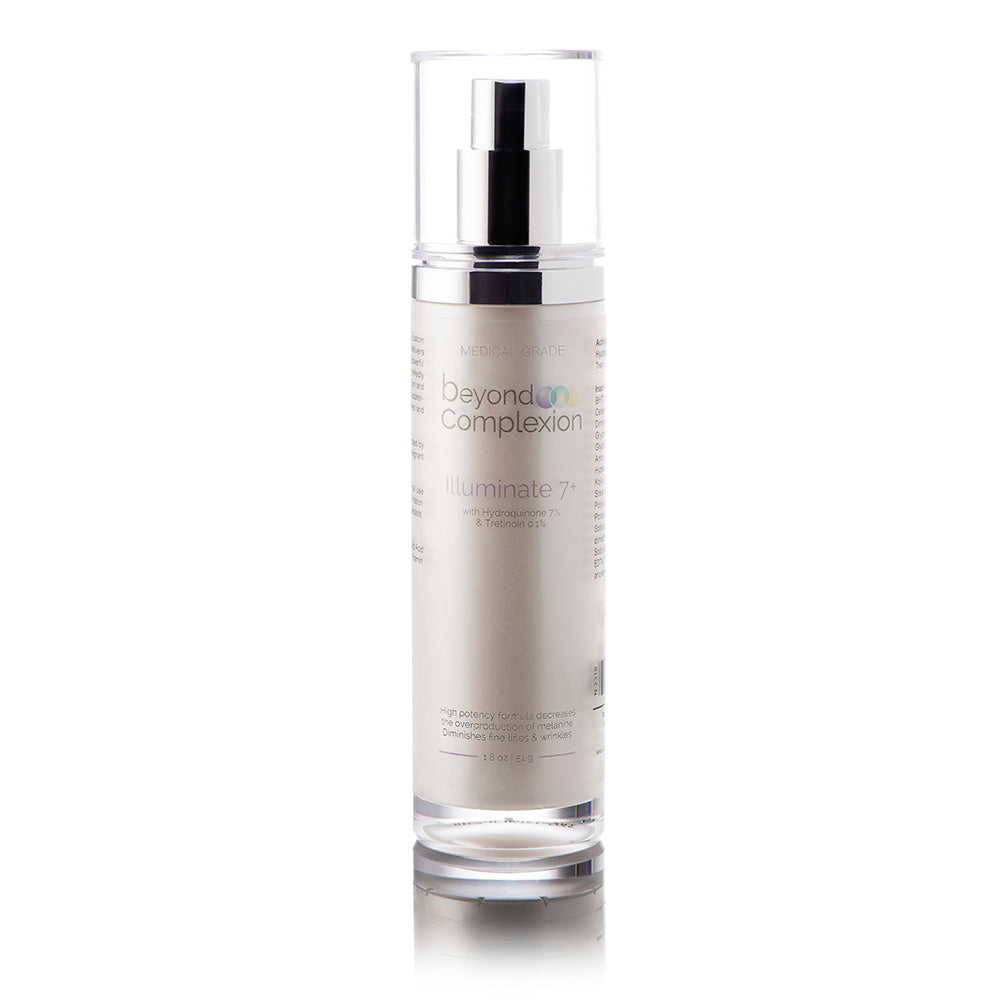 When used daily, our Illuminate 7+ smoothes and resurfaces rough texture, and clinical lab studies show an 80% increase in collagen production for firmer, suppler skin. This high potency formula decreases the overproduction of melanin, and diminishes fine lines and wrinkles. Sold only at beyond complexion at Flores Dermatology.
Illuminate 2+ is a powerful, over-the-counter strength skin lightening & anti-aging formula that aggressively targets skin pigmentation associated with UV exposure and hormonal changes. Lightening the overall complexion, it also improves and normalizes the cell renewal process. Plus, it will deliver a 52% reduction in melanin formation.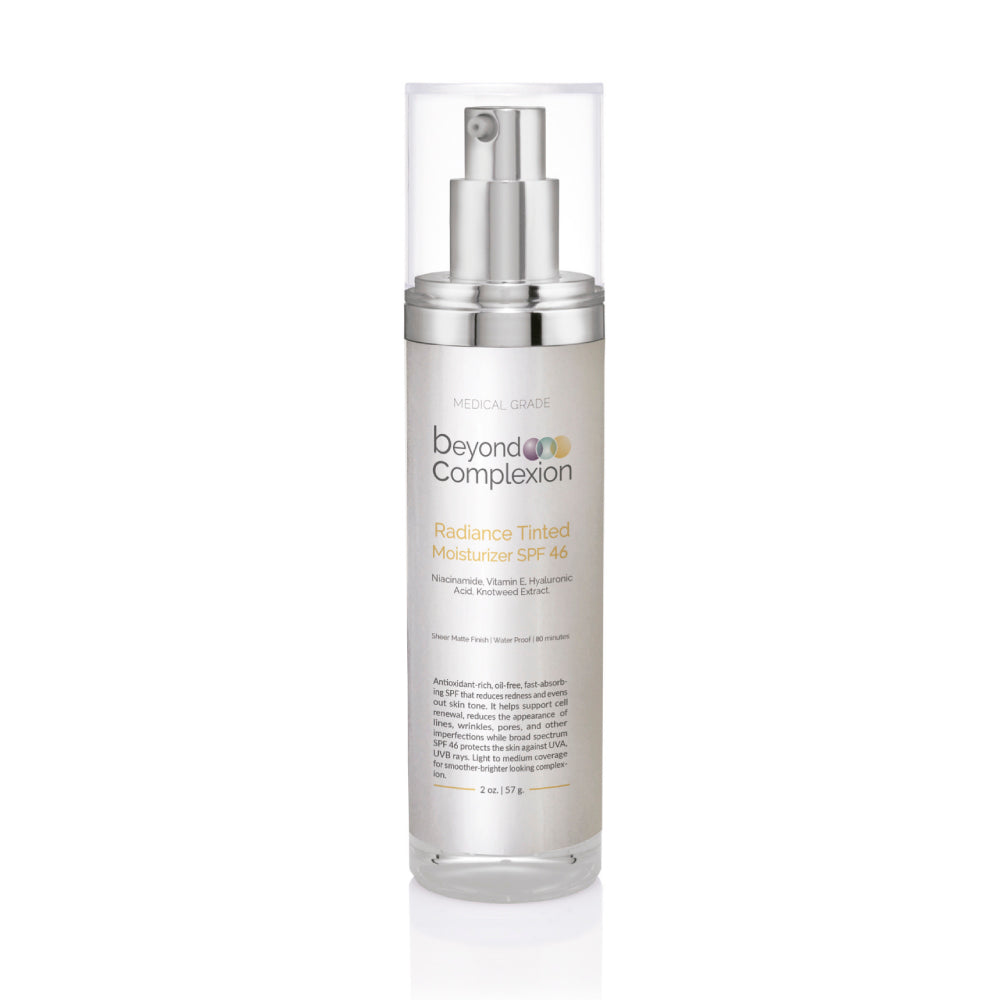 Our all-new Radiance Tinted Moisturizer is an antioxidant-rich, oil-free, fast-absorbing SPF makeup that reduces redness and evens skin tone.  It also gives sheer-medium coverage with universal tint and is water resistant up to 80 minutes. Containing an innovative blend of ingredients, this moisturizer helps smooth and restore skin, making it ideal for all skin types including oily, sensitive and acne-prone skin.