We've Got the Secret to Flawless Skin
Get the beautiful, glowing skin you've always dreamed of with our Radiance Tinted Moisturizer SPF 46. This mattifying, oil-free tinted moisturizer adapts to your skin color to enhance skin tone with long-lasting hydration.
Containing an innovative blend of ingredients, this moisturizer helps smooth and restore skin, making it ideal for all skin types including oily, sensitive and acne-prone skin.
Get to Know the Ingredients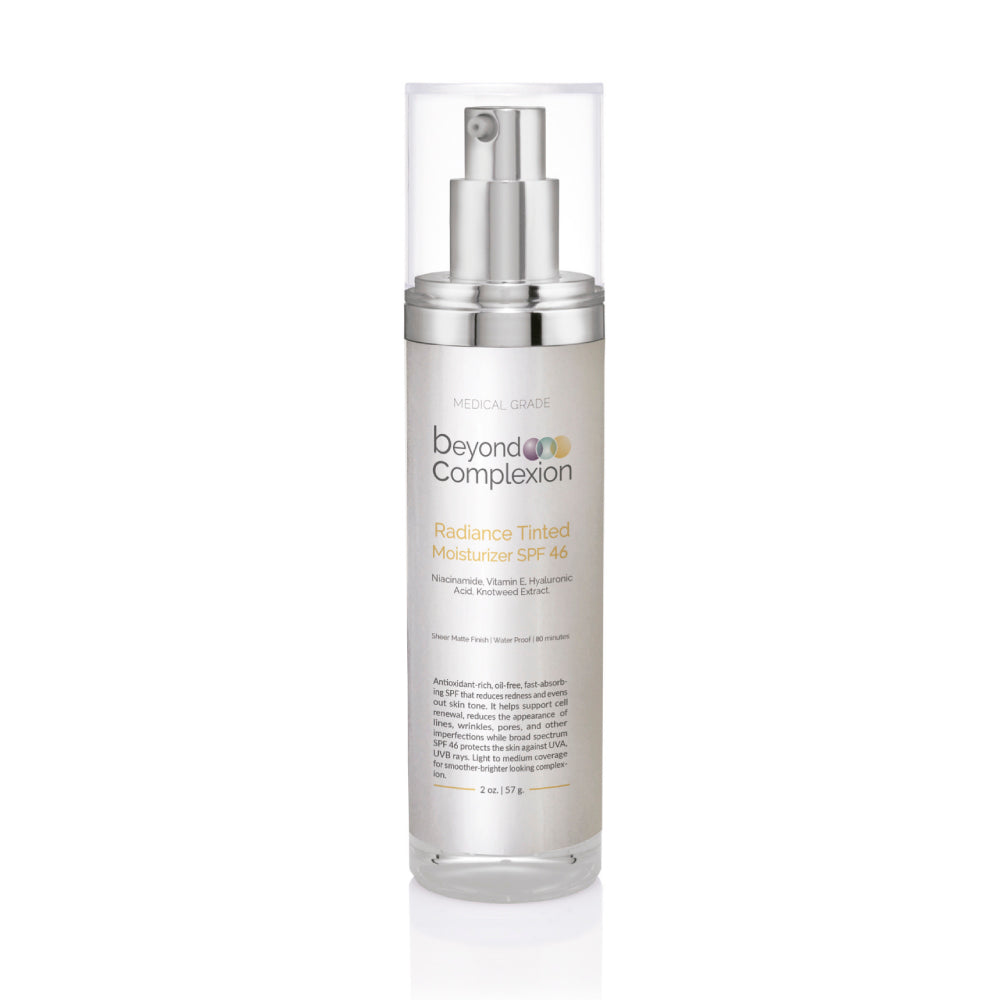 12% Zinc Oxide: provides broad-spectrum coverage from UVA/UVB rays.
Vitamin E: provides powerful antioxidant protection against free radicals and sun damage.
Niacinamide: helps reduce redness and skin irritation.
Knotweed Extract: reduces the appearance of fine lines and wrinkles caused by infra-aging.
Hyaluronic Acid: replenishes moisture within the skin, keeping it hydrated without an oily feel.