There are a few things that are a dead giveaway that you haven't been taking care of our skin – wrinkles and dark circles. These are glaring things you can see in the mirror every morning, and it can make you feel old, tired and helpless.
Turns out there is an easy way to get you looking and feeling better – our Intensive Eye and Neck Complex. This amazing product provides the newest, most potent technology to transform areas around the eyes, neck, and chest for noticeable results.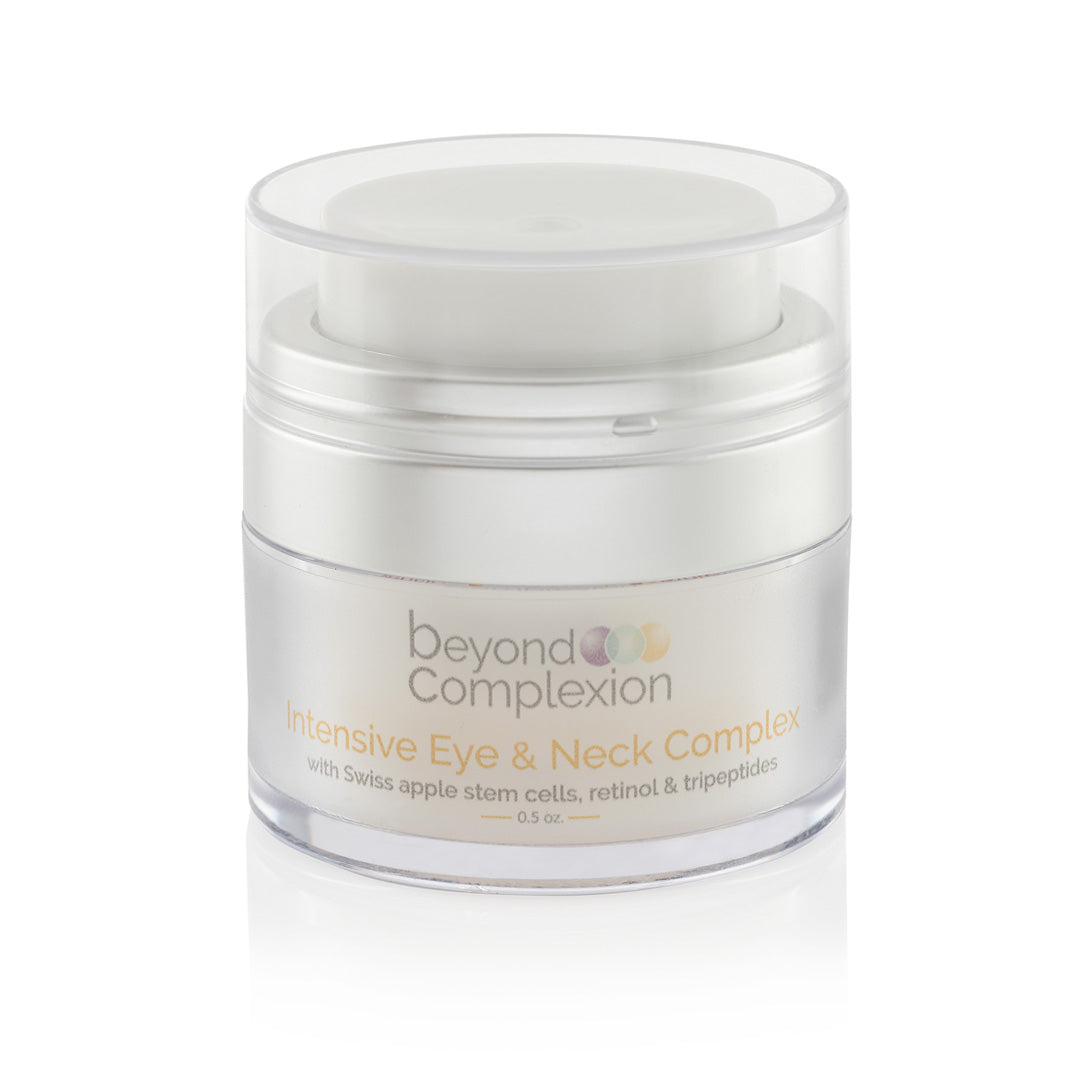 Our Intensive Eye and Neck Complex uses effective and powerful anti-aging ingredients such as Swiss apple stem cells offering unmatched anti-wrinkle power to smooth fine lines. It also contains rice bran and soy peptides that provide a natural moisturizing and brightening solution to target dark circles and lock in moisture.In addition to brightening skin and soothing fine lines around the eyes, the anti-aging properties of the ingredients restore, tighten and firm delicate skin on the neck and décolletage – areas that are often forgotten.